During a regular dental exam, if a patient's gum pockets (also known as sulcus, the V-shaped grooves between the tooth and gums) are deeper than 3 millimeters, a scaling and root planning treatment is usually recommended. Scaling and root planing removes plaque and tartar below the gumline and then smoothes the enamel of the tooth to prevent future build up. To help patients who have or are developing gum disease, board-certified periodontist Dr. Roberto Porras offers the nonsurgical gum disease treatment, scaling and root planing, at Texas Periodontal Associates in Houston. An SRP treatment can improve inflamed, bleeding gums and prevent other dental problems, like tooth loss and bacterial infections.
A scaling and root planing treatment may be performed with or without local anesthesia depending on the patient's preference and the doctor's suggestion. The doctor will use a scaler to carefully remove the plaque and tartar below the gumline of each tooth. Once the gum pockets are cleaned, the doctor will plane (or smooth) the surface of the tooth to eliminate the crevices where plaque accumulates. In some cases, the gum pockets may be treated with antibiotics to minimize irritation and promote faster healing of the gum tissue.
Patients should not have any pain or discomfort after their SRP treatment, but it is important that the patient follow a regular oral care routine, including brushing the teeth at least twice a day, flossing every day, using any products recommended by your doctor, and scheduling biannual dental exams and cleanings. If needed, the doctor or a member of his staff can demonstrate proper technique for brushing and flossing. If the patient still has gum pockets deeper than 3 millimeters at their next oral exam, additional scaling and root planing procedures may be performed along with more advanced treatments.
Since scaling and root planing is usually a medically necessary treatment for gum disease, dental insurance often covers some or all of the cost of the procedure. Our office will contact your insurance company to determine your specific coverage and out-of-pocket expenses. Patients can also discuss payment options and financing plans during their consultation.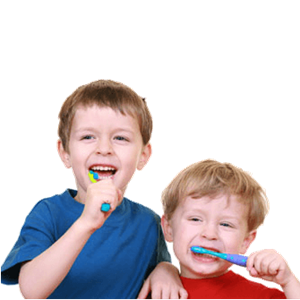 To prevent more advanced stages of gum disease, scaling and root planing is an effective, nonsurgical treatment that can help stop symptoms like bleeding gums, bad breath, loose teeth, and gum recession. Scaling and root planing helps get your oral health back on track so you can have a beautiful, healthy smile.
Related Post