While some people have teeth that are naturally straight enough to skip traditional braces when they are children, they may want to perfect the alignment of their teeth. With advanced dental technology, Invisalign uses a series of custom-made clear plastic aligners to gently and gradually shift the teeth into alignment. The almost invisible plastic aligners fit snugly over the teeth to adjust the teeth throughout the day, but they can still be removed for eating, teeth cleaning, and sleeping, so patients don't have to worry about special tools to floss around their braces or getting food debris stuck in their brackets. Invisalign is customized for each patient and can quickly improve nice teeth into a dazzling smile.
If you and your dentist decide that Invisalign is right for you, your treatment will start with digital X-rays and dental impressions that will be used to create your first set of teeth aligners. Your dentist will help you understand how to wear and care for your aligners, as well as when and how long you can remove them (Invisalign should be worn 20 - 22 hours per day). Most aligners will be worn for two weeks before the patient switches to a new set, but this can vary based on the patient's progress and treatment plan. Dental visits should be scheduled about every six weeks to check the fit of the current aligners and take impressions for new trays. During your treatment, your dentist will be able to give you a better estimate of how much longer you will be wearing Invisalign, but the average patients wears aligners for about one year.
Once the patient's teeth are in proper alignment, it is important to use a Vivera retainer to maintain the results. A retainer does not need to be worn as many hours a day as Invisalign teeth aligners, most patients only wear their retainer at night, but this will be determined by your dentist. Patients should continue to visit their dentist twice a year for professional dental cleanings and exams and follow a good home oral care routine to keep their newly straightened teeth healthy.
The total cost of Invisalign will depend on the complexity of the patient's case and how many different sets of aligners are created during the treatment period. Dental insurance may cover some of the cost of Invisalign, but this varies greatly depending on the insurance company and policy. Our front office can contact your insurance to calculate what will be covered by your insurance and what will be billed directly to you. Our office can also help make Invisalign more affordable through our payment options and financing plans.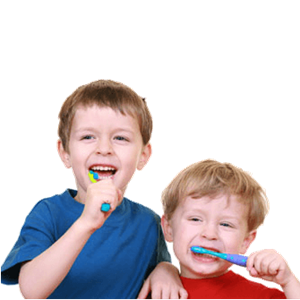 For adults and older teens who have a nice smile, but need a little extra help getting to a perfectly straight and beautiful smile, Invisalign clear teeth aligners can help you get to your goal in comfort and style. With a series of clear aligners that can be easily removed when needed, you can have your best smile without cumbersome, unattractive metal braces. Talk to your dentist about your teeth straightening concerns and decide if Invisalign is right for you.
Related Post