Many people don't need or weren't able to have braces as a child, but they may still have some spacing or crowding issues that prevent a straight, beautiful smile. Clear teeth aligners are custom tight fitting covers for the teeth made from clear plastic or acrylic material that gently shift teeth into their proper position. Using a series of aligners over the course of 1 - 2 years, the clear teeth aligners can correct mild to moderate crowded teeth and minor spacing problems for straighter, healthier teeth. Aligners are often preferred by patients over traditional orthodontics since they are almost invisible and can be removed for eating, brushing, and flossing. Talk to your dentist during your regular dental exam about teeth straightening options, including clear teeth aligners.
Each set of clear teeth aligners will be custom made based on the patient's current teeth position, calculated with photos, digital X-rays, and physical impressions. The patient will be given several sets of aligners at their visit and the dentist will check the fit of the first set and make adjustments. Patients should wear their aligners as much as possible, removing them only for eating and cleaning their teeth to get the fastest progress. Aligners will be worn for a specific period of time before they are replaced with a new set of aligners. Patients should schedule appointments to have their teeth and aligners checked every months to help the dentist estimate how much longer they will need treatment.
The amount of time that a patient wears each set of aligners and the overall length of time that they wear teeth aligners until their teeth are in their proper alignment. The dentist will help patients assess their progress at every visit and give their best estimate on how much longer the aligners will be worn. After the teeth are straight, the patient may continue to wear a set of aligners or a retainer for part of the day to ensure the teeth stay in position.
Depending on your dental insurance, some or none of your clear teeth aligners treatment may be covered. Our office will talk to your insurance to determine your benefits and give you a better estimate of your out-of-pockets costs before you decide to start treatment. For patients who do not have dental insurance or if their insurance will not cover their clear teeth aligners treatment, our office offers financing and several payment options,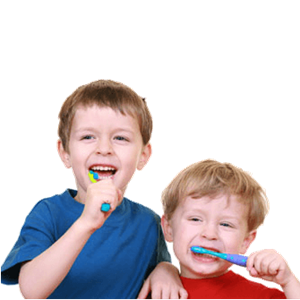 For adults and teens who have developed teeth and bones, clear teeth aligners are a great option to fix teeth that are crowded, poorly spaced, as well as underbites, overbites, and crossbites. With clear, tight-fighting aligners that gently move the teeth into a correct position, patients don't have to worry about the discomfort and unattractiveness of traditional metal orthodontics. Talk to your dentist about clear teeth aligners and your options for straighter teeth.
Related Post