For adults who never had braces or who need a little extra straightening, Cfast cosmetic tooth alignment can quickly and discreetly move your front teeth into and ideal position. Cfast (Cosmetically Focused Adult Straight Teeth) focuses on moving the social teeth (the six most visible teeth on the top and bottom arches) to create a more attractive smile. Using tooth-colored brackets and wires, Cfast uses less pressure than traditional orthodontics, but moves the teeth faster for a shorter treatment time. Cfast is a permanent solution that is usually less expensive that teeth straightening with a series or clear aligners and more comfortable that traditional metal braces. During your initial consultation, your dentist can discuss teeth straightening options, including Cfast cosmetic tooth alignment.
Before the Cfast brackets are placed, the teeth will be thoroughly cleaned and dried to improve the bond between the teeth and the bracket. Patients should not need any anesthesia or sedation, but it can be discussed with the dentist if the patient has anxiety or low pain tolerance. The special bonding agent is brushed on the teeth and then the bracket is carefully placed. The bond is strengthened with a special curing light for a secure fit. Once all the brackets are placed and bonded, the special nickel-titanium wires are threaded through the brackets to gently move the teeth into proper alignment. Any discomfort after the Cfast braces are put on or after adjustment appointments can be treated with an over-the-counter pain reliever, like Tylenol or Aspirin. Most Cfast braces are applied in about one hour.
Once the Cfast braces have been applied, the patient should continue to follow a good home oral care routine with brushing and flossing to keep their teeth strong and healthy. Patients should visit their dentist about once a month to have the their progress assessed and their wires and brackets changed as needed. Most patients only wear Cfast for six months, but this can vary in each patient. Once Cfast is removed, patients will be given a retainer to prevent their teeth from drifting out of alignment. The dentist will go over how often to wear the retainer and how to care for you new retainer.
The patient's out of pocket cost for Cfast treatments will vary based on their dental insurance coverage. Each insurance provider will have different guidelines and co-pays, so our office will talk to the insurance company and help each patient determine their cost. Patients who do not have insurance, can ask about our office's payment and financing options to get the treatment they need.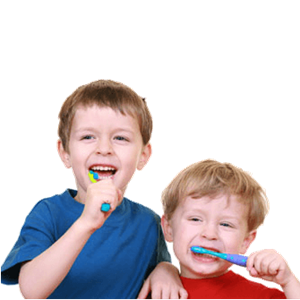 To get your teeth straight faster and without obvious metal orthodontics, ask about Cfast cosmetic tooth alignment at your dentist's office. Cfast concentrates on straightening the most visible teeth with new technology that requires less force, but still takes less time than traditional braces. Cfast can help adult patients who want a more beautiful smile without clunky, adolescent-looking metal braces.