About Fluoride Treatments
There are children and adults who don't have good oral care routines and this can lead to tooth decay and cavities. To help developing or weakened teeth, professional fluoride treatments may be given at the dentist's office to strengthen and remineralize the dental enamel. Fluoride is a natural element that is added to tap water and most toothpastes to help our teeth, but a professional fluoride treatment uses safe, but effective concentrations to protect the teeth against decay. Fluoride treatments can be given in different forms (gel, foam, varnish) with two different types of fluoride (neutral sodium fluoride for patients who have dry mouth and dental restorations or acidulated phosphate fluoride) in a variety of flavors to give you a healthier smile.
Fluoride treatments are usually given every six months after the patient's dental cleaning and exam or as often as the dentist recommends. The clean teeth are dried to avoid diluting the strength of the fluoride, then the treatment is administered to the patient as a gel, foam, or paint-on varnish that is left on for 1 - 4 minutes. To make fluoride treatments easier, the dentist will often add a flavor chosen by the patient. Once the treatment is complete, patients should be careful to spit all fluoride out of their mouth.
To ensure the fluoride fully penetrates the enamel, patients should not drink, eat, or smoke for at least 30 minutes after their fluoride treatment. Swallowing any of the fluoride may cause temporary nausea, but this should not last more than 24 hours. While fluoride can be dangerous in high doses, our dentists take care to give each patient a safe level of fluoride in their office and home treatment.
Fluoride treatments are considered a preventative measure and are usually covered by insurance for children who are 6 months - 16 years old twice a year as their teeth are developing. Insurance coverage for adult fluoride treatments vary, so our office will confirm your policy benefits and determine your expenses. For patients who aren't covered or don't have dental insurance, our office offers several payment options and financing plans.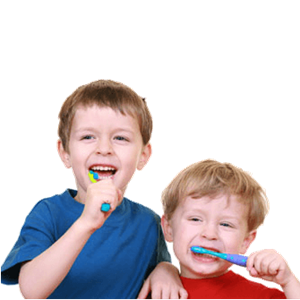 To help children's developing teeth or adults who are prone to cavities, a professional fluoride treatment after your dental exam and cleaning can strengthen and protect dental enamel. Ask your dentist about the benefits of fluoride treatments in the office and prescription fluoride treatments for home to remineralize your teeth and decrease your risk of cavities and decay for better oral health.
Related Post