Patients may lose teeth due to Oral diseases, decay, or trauma may cause you to lose several or all of your teeth, but custom-made full or partial dentures allow to restore the appearance and function of their teeth. Removable dentures replace some or all of the teeth to keep the proper shape of their mouth and teeth and help you eat and speak properly. Partial dentures replace several missing teeth while your healthy teeth remain, but complete dentures replace all of the teeth on the upper and/or lower arches, but some of the patient's natural teeth remain. Removable dentures can be taken out as needed for cleaning or other reasons, unlike implant dentures that are anchored into the jawbone. For the most natural look, all dentures are custom made at a dental laboratory with high quality materials that are designed to look and feel natural.
The procedure for dentures starts with the dentist preparing the patient's mouth, which may include extractions, cleanings, or filing the natural teeth. After the mouth is prepared, digital X-rays and physical impressions will be taken and sent to a dental laboratory where custom dentures will be created. While the permanent dentures are being created, the dentist will give you temporary dentures to wear. When the custom dentures are completed, the dentist will adjust as needed to give you your most comfortable and secure fit. If needed, you may schedule a follow up appointment after your dentures are first fitted so the dentist can check and adjust the fit of the dentures.
Care instructions for dentures will be provided by the dentist to help you keep your dentures clean and in good condition. Removable dentures can last 2-10 years with proper care, including regular dental exams as often as recommended by your dentist to check the wear of your dentures and the health of your gums and mouth.
Complete and partial dentures are usually covered at least in part by dental insurance and our office will contact your insurance company to calculate what your insurance will pay and your personal cost. Please talk to your dentist about what payments are accepted by our office and what financing plans are available.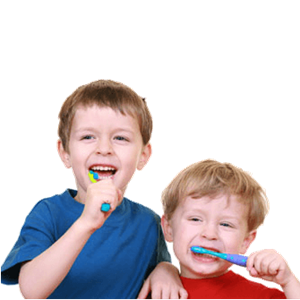 If you are having trouble speaking and chewing because of missing teeth, full or partial custom dentures can restore the appearance and function of your teeth. All dentures are uniquely created with the materials, colors, size, and shapes needed to match your mouth and face to give you your best fit and an attractive, natural looking smile.
Related Posts