In the past, there weren't many attractive options when it came to replace missing teeth, but now, thanks to modern dentistry, dental implants can not only return a beautiful, healthy smile, but restore the patient's oral health as well. Tooth implants are small titanium posts placed in the bone socket of the missing tooth or teeth. Once the jawbone heals, it will grow around the implant, securing it into the jaw. This sets the foundation for the new tooth or teeth to be set. Tooth implants are durable, safe, effective, and easy to care for.
Prior to the dental implant procedure, a thorough examination will be conducted. The dentist will examine the teeth and jawbone to assess whether the gums are healthy enough and if the patient has enough bone to properly support an implant. X-rays will be taken to help the dentist develop impressions of the mouth to ensure replacement teeth fit accurately and naturally. A local anesthetic can be given prior to the implant to minimize pain and discomfort. The dentist will place the small titanium post implant into the missing tooth's bone socket. During the course of the jawbone healing, it will grow around the implant.
The jawbone healing process can take 3 – 6 months as it lays a strong foundation for the replacement tooth to be placed. At this time, a small abutment, or connector post, is attached to the implant so that a new tooth, called a crown, can be placed. Other replacement options, such as bridges or dentures, can be used as well. The replacement will match the color, shape, and size of the patient's natural teeth to give it a consistent look.
Most patients have little to no pain after their dental implants are finished, but some may have temporary soreness and discomfort that can be relieved with an over-the-counter pain medication, like Aspirin or Tylenol. To prolong the life of dental implants, you should have a good home oral care routine including brushing, flossing, and rinsing with antibacterial mouthwash. Regular dental appointments for professional cleanings and dental exams are also important to implant care. Dental implants can last a long time with proper care, but may eventually need to be repaired or replaced.
If your dental implants are considered medically necessary, your dental insurance plan might cover some or most of the costs. However, cosmetic dental implants are usually not covered by insurance. During your consultation, our office can confirm your insurance coverage and discuss payment options and financing plans.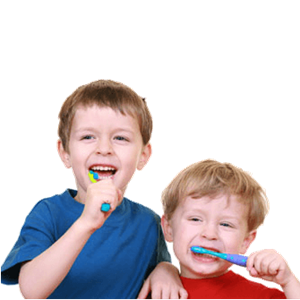 If you want to be proud of your smile again, dental implants can fill in missing teeth for a more attractive appearance. Anyone who has missing teeth is encouraged to call our office today to make a consultation and find out about their dental implant options.
Related Posts