About Laser Teeth Whitening
A lot of the things you love (coffee, tea, sodas, candy, berries, tobacco, red wine, and more) can stain your dental enamel and leave you with a dingy, yellow smile. In recent years, many teeth whitening products have appeared in stores, but none of them are as fast and effective as laser teeth whitening at your dentist. In under one hour, years of stains can be removed using safe advanced dental technology for teeth that are several shades whiter. The dentist can customize and control the treatment to help each patient safely achieve their whitening goals and keep their results longer.
Laser teeth whitening is done is the dentist's office and while anesthesia is not needed, sedation options are available for patients with anxiety or a strong gag-reflex. For the best results, the teeth will be professionally cleaned and polished before the treatment, then the teeth will be dried and a protective barrier will be applied over the gums. Once the teeth and gums are prepped, the dentist will apply the whitening gel to the the teeth and then activate the gel with a special light. Once the gel is activated, stains will be removed from the enamel for several minutes until the dentist removes the gel. Depending on the patient's current enamel color and whitening goals, the gel will be applied up to three time. Once the whitening treatment is complete, the dentist will remove the gel and gum barrier before fully rinsing the mouth.
After the treatment, patients should avoid staining food and beverages as well as tobacco products as much as possible to maintain the results of their laser teeth whitening treatment. Some patients may have some sensitivity after the procedure, which should be discussed with the dentist if it lasts longer than 3 - 5 days after the treatment. Patients should continue to follow a good home oral care routine and visit the dentist twice a year for a professional cleaning and once a year for a dental exam to minimize future staining. With good oral care, the results of a laser teeth whitening treatment can last for several years and be touch-up as needed.
Laser teeth whitening treatments are usually not covered by dental insurance since it is a cosmetic procedure, but our office can confirm your coverage before discussing cost. Our office offers many payment options and financing plans to cover procedures like laser teeth whitening.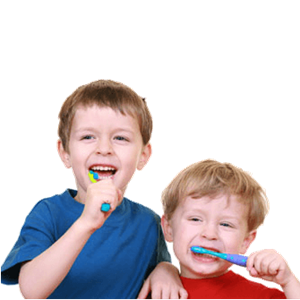 To erase years of teeth stains in one visit to the dentist's office, ask about laser teeth whitening for a fast, effective way to brighten you teeth several shades. Instead of spending hours, weeks, and months with over-the-counter teeth whitening products, safely whiten your teeth in less than an hour with laser teeth whitening and get a younger, brighter smile you can enjoy right away.
Related Posts