About Home Tooth Whitening
There are children and adults who don't have good oral care routines and this can lead to tooth decay and cavities. To help developing or weakened teeth, professional fluoride treatments may be given at the dentist's office to strengthen and remineralize the dental enamel. Fluoride is a natural element that is added to tap water and most toothpastes to help our teeth, but a professional fluoride treatment uses safe, but effective concentrations to protect the teeth against decay. Fluoride treatments can be given in different forms (gel, foam, varnish) with two different types of fluoride (neutral sodium fluoride for patients who have dry mouth and dental restorations or acidulated phosphate fluoride) in a variety of flavors to give you a healthier smile.
A thorough examination is conducted by the dentist before any whitening treatment to assess the patient's oral health, especially the strength of the dental enamel. The dentist will go over whitening options with the patient and if home whitening is chosen, the dentist will make custom whitening trays using molds of the patient's teeth. The dentist will include teeth bleaching gel and the trays in the kit and go over instructions with the patient to ensure they are safely and effectively whitening their teeth at home. The length of each treatment time will vary for each patient and final results may take longer depending on the patient's goals and starting enamel color.
Once patient's reach their goal enamel shade, they should stop using their home whitening kit to avoid damaging the teeth and gums. With good home dental care and regular dental cleanings, the results from home whitening kits should last for several years. patients should talk to their dentist about the best home products to extend their whitening through toothpaste, floss, mouthwash, and other treatments. To avoid new stains, patients should limit certain foods and drinks, like red wine, berries, tea, coffee, soda, and others that commonly stain the teeth
Since home teeth whitening is a cosmetic procedure, it is usually not covered by dental insurance, but our office can check with your carrier to confirm your coverage. Our office offers many payment and financing options for patients who are paying out of pocket for home teeth whitening treatments.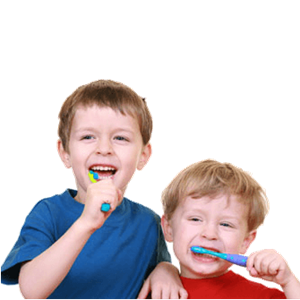 Comfortable and Convenient Tee
Undo years of stains from food, drinks, and other sources in the comfort and convenience of your home with home tooth whitening treatment kits. With the help of your dentist, you can get custom molded teeth whitening trays with prescription-level bleach for a younger, brighter smile. Unlike one-size fits all home whitening treatments sold at the store, your teeth whitening kit is customized for your needs and goals to get you your best smile.
Related Posts