About Dental Bonds and Contour

@headingTag>
For certain cosmetic issues, like cracks, chip, stains, and discoloration, as well as treating larger cavities, dental bonding and contouring can give you a more beautiful, healthy smile. Dental bonding is one of the easiest cosmetic dental procedures that uses a liquid resin to seal dental decay and mask subtle aesthetic imperfections. The bond is colored to match the natural teeth, so the bonding is almost invisible to others. Dental bonding can also be used to make the teeth appear longer and fill in small gaps between the teeth. Dental contouring reshapes the edges of the tooth to make teeth shorter, smoother, and more even. Minor reshaping on the front teeth can often make a big difference in the quality of a smile.
What to Expect

@headingTag>
Dental bonding and contouring is usually fast and pain-free for most patients so it can be performed in the dentist's office with little or no anesthesia. To prepare the tooth for proper bonding, the dentist etch the top layer of the tooth and applying a conditioning gel. Before it is applied, the resin itself is matched to the patient's natural tooth color and and carefully painted on to the enamel. A special light is used to harden and cure the resin until the resin fully covers the treatment area. One the resin is set, the dentist can polish and buff the surface of the tooth to make the bonded teeth smooth and even. The natural teeth can also be polished and contoured with special dental instruments to remove sharp edges and even the tops of the teeth.
Treatment Aftercare

@headingTag>
Patients may find that their newly bonded and contoured teeth feel a little weird at first, but they gradually become accustomed to the new shape and feeling. To prolong the lift of dental bonding, patients should attend regular dental visits for cleanings and exams and well as maintaining a good home care routine with brushing and flossing. After bonding and contouring treatments, patients should avoid staining foods and drinks, as well as smoking and wear on the teeth. With good care, bonding and contouring can last 3 - 10 years before another treatment may be needed to maintain results.
More Information

@headingTag>
Insurance Coverage

@headingTag>
If dental bonding and contouring is needed to fix a tooth, dental insurance may cover some of the cost, but if the procedure is only of cosmetic improvements, insurance will not cover the cost. Based on your needs, our office will determine what your dental insurance will cover and what will be charged to you directly. Our office offers many payment and financing options to make dental bonding and contouring affordable for our patients.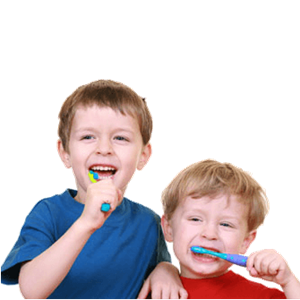 Quick, Easy Fixes

@headingTag>
For significant cosmetic improvement, our office offers dental bonding and contouring to fix chipped, fractured, decayed, and discolored teeth in a single visit. The composite resin is easily bonded to the tooth to conceal and strengthen concerns while seamlessly matching the color of the natural teeth. Talk to your dentist about using bonding and contouring to enhance your smile and dental health.