Crowns Promotional Offer
---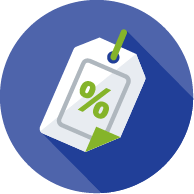 Save $200 on Crowns*

Low monthly payment options with Carecredit.**
$0 down, no interest if paid in full within 12 months.***
On qualifying purchases made with your CareCredit credit card. Interest will be charged to your account from the purchase date if the promotional purchase is not paid in full within 12 months. Fixed monthly payments are required until paid in full and based on repayment over 12 months. Low monthly payment is based on this financing offer.
**No Interest if Paid in Full on purchases of $1,000 or more with your CareCredit credit card. 12 Equal Monthly Payments required. Monthly payment shown should allow you to pay in full the corresponding Amount Financed within the 12 Month Payoff Period if this is and will be the only balance on your account during the promotional period and you make your monthly payment by the due date each month. If you have any additional balance on your account at any time during the promo period, the monthly required payment applicable to those balances will be added to the fixed payment required and such balance may impact how payments are applied to your promotional purchase.
***No interest will be charged on the promotional purchase if you pay the promotional purchase amount in full within the 12-month promotional period. If you do not, interest will be charged on the promotional purchase from the purchase date. 12 fixed monthly payments are required equal to 4.1667% of initial promotional purchase amount until promotion is paid in full. The fixed monthly payment will be rounded up to the next highest whole dollar and may be higher than the minimum payment that would be required if the purchase was a non-promotional purchase. Regular account terms apply to nonpromotional purchases and, after promotion ends, to promotional balance, except the fixed monthly payment will apply until the promotion is paid in full. For new accounts: Purchase APR is 26.99%; Minimum Interest Charge is $2. Existing cardholders should see their credit card agreements for their applicable terms. Subject to credit approval. Ask us for details.
*Only valid on general dentist treatment. Not valid for orthodontics or specialty. Cannot be combined with PPO, HMO, government reimbursements or other discounts. Save $200 on the usual customary rate on crowns when you complete treatment before March 31, 2018. Condition may have progressed since previous diagnosis and may require additional exam and/or treatment.